AL 171
Type I Ambulance
Ford F-550 / Dodge RAM 5500
171" X 96" X 74"
The largest Type I in the Medix family, this rugged design offers ample room and storage space for your growing needs. Agile enough to navigate urban or rural communities, yet spacious with 171" long x 96" wide module with 74" headroom.
Payload
Its generous payload leads with capacity to support any crew when they need it most from BLS to ALS and heavy rescue operations.
Durable
Featuring all-aluminum cabinetry (and wood-free interior), the aluminum is powder-coated before installation ensuring it lasts, reducing possibility of damage from fluids or chemicals.
Standard Features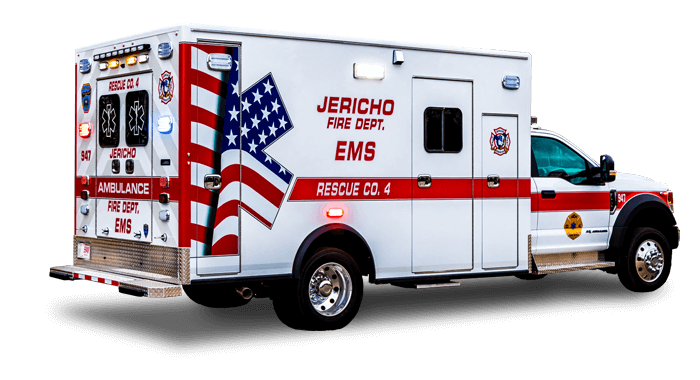 | | |
| --- | --- |
| Chassis | Ford F-550 |
| Wheel Base | 193" |
| Engine | 6.7L Diesel |
| Transmission | OEM 10 Speed Torqshift |
| Module Length | 171" |
| Module Width | 96" |
| Aisle Width | 46" |
| Module Headroom | 74" |
| GVWR | 18,000 |
| | |
| --- | --- |
| Chassis | Dodge RAM 5500 |
| Wheel Base | 193" |
| Engine | 6.7L Diesel |
| Transmission | 6 Speed Automatic |
| Module Length | 171" |
| Module Width | 96" |
| Aisle Width | 46" |
| Module Headroom | 74" |
| GVWR | 18,000 |
Specifications
Body
Body – Aluminum
Sub-Floor – Space Age Composite
Floor – Lonseal
Compartments – .125″ formed/welded aluminum with rubberized urethane coating
SS Front – O2 storage
SS Middle – general storage
SS Rear – general storage
CS Front – I/O access upper, optional electricals or supplemental battery storage
CS Rear – backboard/stair chair storage
Doors & Windows – TriMark free-floating, powder coated "CHROME"
Rear Bumper Frame – HD steel tube frame powder coated
Rear Step – ADP optional Cast Products cast aluminum
Mud Flaps – HD rubber
Fender Flares – polished stainless steel
Running Boards – star punched ADP
Stone Guards – ADP
Rub Rails – polished extruded aluminum "C" channel
Environmental/Electrical
ProAir HVAC – BTU Cooling 38,000/CFM 620; Heating 60,000/CFM 620
Brushless "quiet" fan with 7-Speed digital thermostat and ducted air
Fully serviceable relay/breaker electrical system 6yr/72,000mi warranty
Lights & Siren
Exterior Body Lights – Whelen LED emergency warning lights
Siren – Whelen 295SLSA1 Std siren
Interior
Cabinet to squad bench aisle – 46″
Aluminum cabinets, powder coated finish
Action area & overhead cabinet
Pass-thru with bulkhead storage cabinets
ALS Cabinet – lower locking cabinet, middle drawer w/gas strut hold open, mid & upper storage w/adjustable shelves & 1/2″ acrylic doors w/optional available latches
Medix custom EVS seats w/Pro-4 seat belt system
Glove storage over CS entry door
Sharps/waste drop-in w/powder-coated "Red" aluminum lid
Grab Handles – 1.25″ stainless on entry doors
Grab Rail – 72″ x 1.25″ brushed stainless
Vacu-formed upholstery to facilitate cleaning
Lonseal flooring w/3″ recessed roll-up
Stainless kick panels lower main & squad bench face
Patient Care
Suction Aspirator – SSCOR recessed in lower main
Oxygen Outlets – (2) in action area, (1) over squad bench
Oxygen Cylinder Bracket-adjustable for H or M
IV Holders – (2) CPI 2008, fold-down, recessed hangers
Cot Mount – GSA/AMD compliant cot mount hardware
Paint, Decals, Lettering
Star-of-Life Decals – optional
Paint Stripe – optional
Lettering/Graphics Package – optional
Warranties
Electrical – 72 months/72,000 miles
HVAC – 60 months/36,000 miles
Paint – 48 months
Conversion – 36 months/36,000 miles
Ambulance Interiors