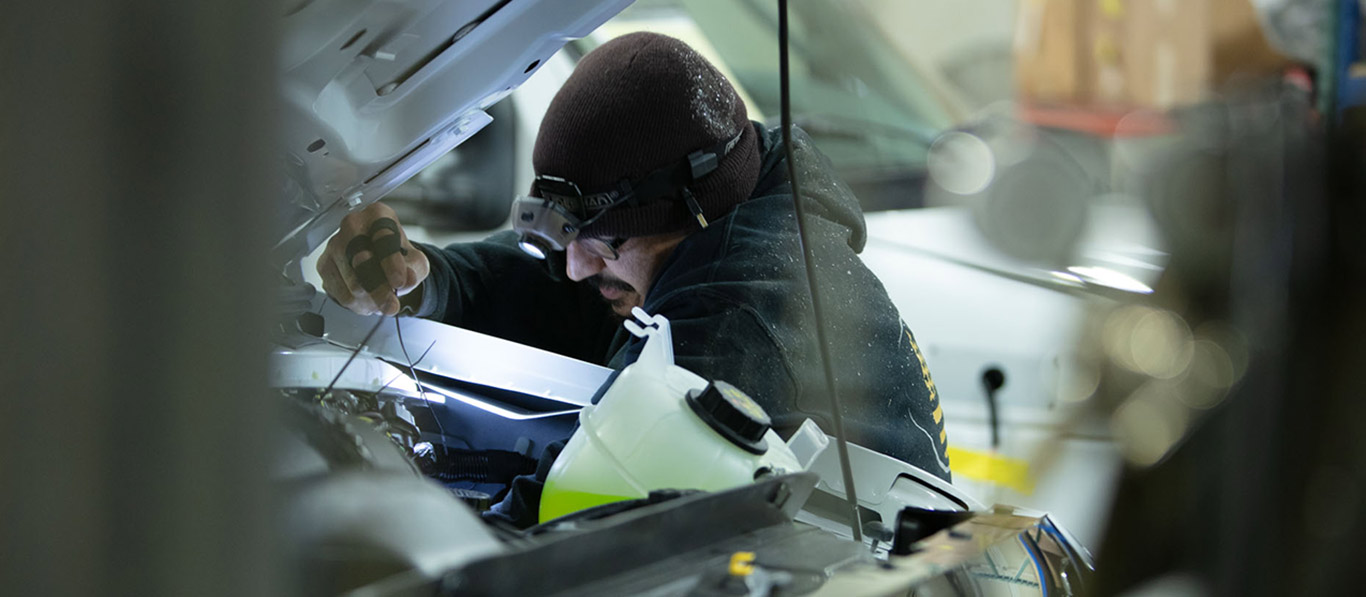 Parts and Services
Shipping Methods via UPS
Ground
3rd Day Select
2nd Day Air
2nd Day Air A.M.
Next Day Air Saver
Next Day Air
Next Day Air Early A.M.
Freight LTL
3rd Day Freight
2nd Day Freight Air
Next Day Freight Air
International shipping, such as UPS Worldwide Expedited
---
How to Order Parts
Medix orders can be placed over the phone, by email—with a P.O., or by fax, and many orders that are placed before 2:00 pm can be shipped the same day! For our customers with in-house accounts, we can provide billing with terms, or we also accept Visa or Mastercard.
To order parts, please call 866-971-4915 and ask for our Parts Department.

---
Replacement Ambulance Parts
Medix offers replacement ambulance parts for any of the components installed on our vehicles, as well as many parts supplied by vendors. These parts generally take less than 1 week to arrive. If we anticipate a greater lead time, you'll get plenty of notice.
Emergency Lighting:  Whelen, Code 3, Federal and Weldon Electronics
Emergency Sirens, Horns:  Whelen, Carson, Buell, Federal
Cabinet Hardware:  Southco, Eberhard
Body Door Hardware: TriMark, Eberhard
Electrical Components:  Kussmaul Electronics, Vanner, Dimensions, Xantrex, Cast Products, Kwikee Steps, Automotive Climate Control
Non-Emergency Lighting:  Whelen, TecNiq, Liteco, Streamlight
Patient Transport Accessories: Ferno, Stryker
Oxygen / Suction: Zico, Ohio Medical, Ferno, Medix Specialty
Miscellaneous:  DriDeck, Turtletile, EVS Ltd., NCE (National Creative Enterprises)
Graphics
We don't mess with legacy.
Graphics may not contribute to the structural integrity of your build, but they do honor who you are and who you serve. Just as important.
We have over 20 years' combined experience creating and applying custom graphics to ambulances, fire apparatus and the occasional recreational vehicle.
Meticulous work from a dedicated full-service department.
Custom design work, including printing, cutting and installation.
Clean, precise application without the use of lubricants.
From a simple single stripe to complete vehicle wraps.
Limited warranty against fading or peeling for 12 months.
Service & Warranty
The cell phone's always on.
There's no corporate red tape to cut through at Medix. Call and you'll get same-day answers, guaranteed.
For warranty claims, complete and email the Medix Warranty Approval Form to Art Brown, our Warranty & Service Manager.
Office: 574-266-0911 ext. 134
Cell:  574-213-4979
Email: art@medixambulance.com
Art came to Medix in 2013 after nearly 31 years with one of our competitors.
Though he specializes in electronics, Art's manufacturing experience covers the entire start to finish process.
Call for assistance with:
Systems support.
Maintenance.
Repairs on conversion equipment.
Same-day shipping on ambulance parts and most add-on optional items.
Custom ambulance graphics.
Warranties claims.